Description
A EDO&TOKYO Collaboration product.
Based on the popular product "Guinomi Reverse Mt.Fuji", we designed the delicate fireworks with fine-grained Edo-Kiriko cuttings. We prepared 5 colours; red, deep blue, gold purple, gold green, and sky blue.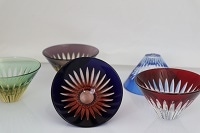 Approx. Size: Diameter 77mm, Height 45mm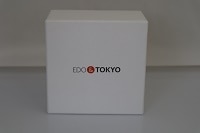 We deliver this product in the "EDO&TOKYO" original box.