Description
"Reverse Mt.Fuji" is a "Wonder 500" Certified Product. The Wonder 500 is the framework for the Ministry of Economy, Trade and Industry to discover superior products in Japan.
This is a joyful and very popular product that you can enjoy in two ways: If you look into the glass from the above, you can see the design of fireworks. If you put the glass upside down, it looks like the Mt. Fuji.
We prepared 12 colour variations for you to choose from.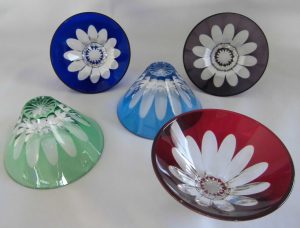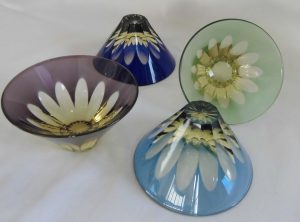 You can choose the wrapping box. The price changes if you choose the paulownia box.
Approx. Size: Diameter 77mm, Height 45mm.